about us
Aries Export Pvt. Ltd. is a leading exporter of sugar manufacturing equipment, machinery and spares in India. Established in 1977, we bring comprehensive experience and expertise to the sourcing, fulfillment, installation and commissioning functions for sugar mills.
Our clients value us for the technical knowhow, superior quality, strategic tie-ups and complete peace of mind we bring to their sugar manufacturing requirements. State-of-the-art machinery allows our clients to attain increased efficiencies, letting them accept any operational challenge that comes their way. They choose to work with us because our products help them gain and maintain a competitive edge in the sugar industry.
Over the years, we have successfully catered to sugar manufacturing operations in Uganda and Rwanda. Presently, we are expanding our reach by exploring newer arenas in Kenya, Tanzania, Ethiopia and Sudan.
know more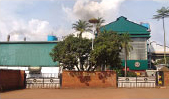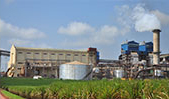 gallery